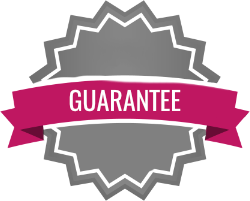 All our work is guaranteed
Our dental clinic gives a guarantee on fixed restoration, removable restoration and the cosmetic dentistry we carry out.
Our team have developed systems and processes which enable them to have absolutely minimum complication rates. In the very unlikely event that you experience any problems with your teeth following treatment we will rectify the problem at our expense.
Following any dental procedure you will be given clear advice on caring for your teeth and gums. Failure to adhere to this advice will void the guarantee for our work.
We can say with absolute confidence that patients who follow our specific post treatment advice and adhere to the appropriate dietary and hygiene regime will very rarely experience complications.
Making the decision to have treatment abroad is not something to take lightly or casually, however, it is clearly worth considering due to the significant savings you can make without compromising on the quality of your treatment.
Length of the guarantee is variable according to the procedure and can be altered on a per patient basis dependent on such things as a health, life style etc. Bridges and crowns usually come with 3 year guarantee, while fillings and dentures come with 1 year guarantee. If you have any problems that you believe are covered by guarantee, please contact our clinics.
The Guarantee will be reduced or invalidated:
if the patient does not return clinic for a routine check-up at least once a year during the guarantee period, or does not undergo a routine check-up once a year in his/her home country with an x-ray being taken and obtaining written proof (invoice/letter from your local dentist) that the annual check-up has been carried out.
if oral hygiene is neglected
if the dentists' instructions are not followed (for example not wearing dentures/night guard during the night)
if removable restorations such as partial or full dentures are not kept and maintained properly
if the gum tissue or teeth bone is naturally reducing
in the event of accidental damage, for example dropping the denture fight, accident or other events caused by drugs, alcohol or other extra-ordinary causes).
if the patient is a smoker.
if the patient loses or gains a substantial amount of weight during a short period of time
if there is a general illness occurring that has negative effects on the dental condition (for example diabetes, epilepsy, osteoporosis, condition after x-rays or chemotherapy) • if a dentist in your home country has carried out any corrective or additional treatment on dental work you received at our clinic
if patient does not notify clinic prior to exercising their guarantee
problems are caused by psychological or other mental disorders, illnesses.
Avoidable delay in reporting any problem connected with our treatment
Extent of guarantee
In case of a failure of the laboratory works our clinics cover all necessary dental and laboratory costs to rectify the problem.
Clinic is not liable for any unforeseen root canal treatment after having tooth/teeth prepared for crown & bridgework. Occasionally, teeth suffer preparation trauma during crown & bridgework treatment resulting in a need for a root canal treatment afterwards.
Clinic can not accept guarantee claims for temporary solutions.
Exercise of guarantees
Before exercising any guarantee the patient has to consult with clinic.
The guarantee services can be completed only after evaluation of the situation.
The above mentioned conditions and guarantee conditions are valid only for the clients of our dental clinic
Guarantee will be signed in Subotica